As a northern floor equipment integrator, we will promote the concept of safe construction and the creation of a healthy floor as an active part, and actively participate in the Guangzhou Asia-Pacific Ground Exhibition. Not only can we show our strength, but also broaden our business scope to enhance the brand's influence and convey our ideas to more floor people.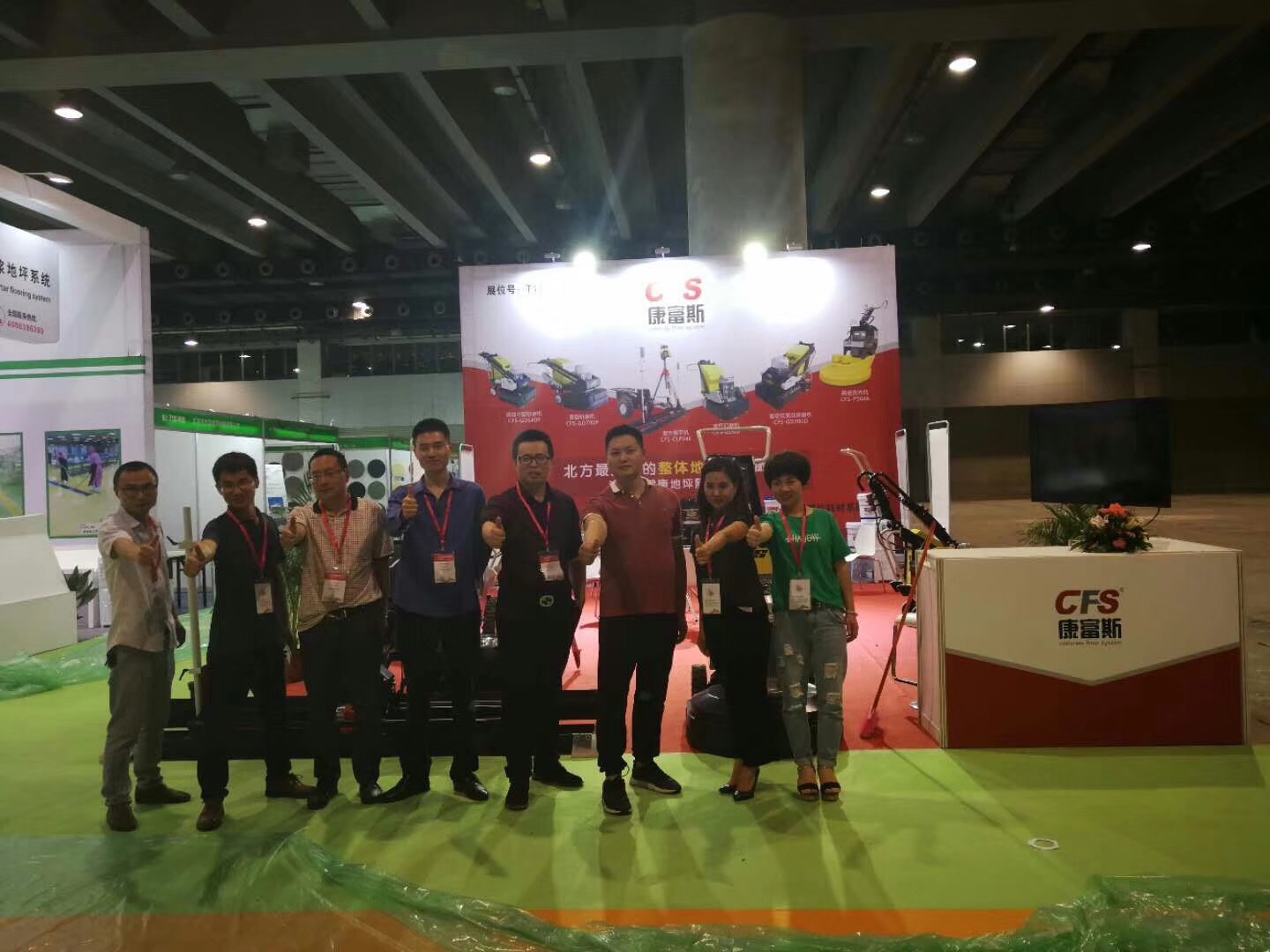 Today, the second day has passed, the enthusiasm of the company sales elite has not decreased!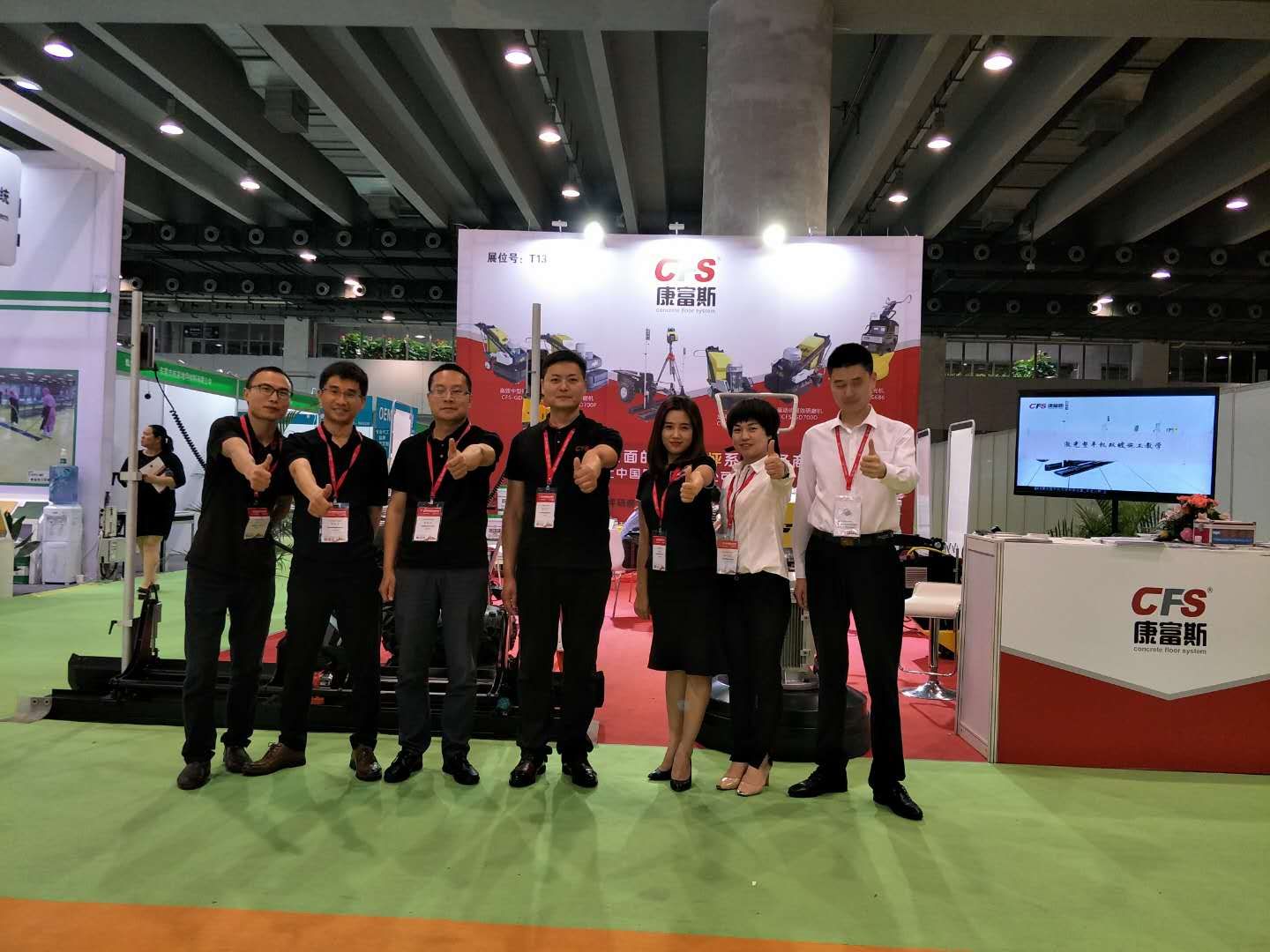 Booth Information: T13, 1st Floor, Hall 10
Exhibition live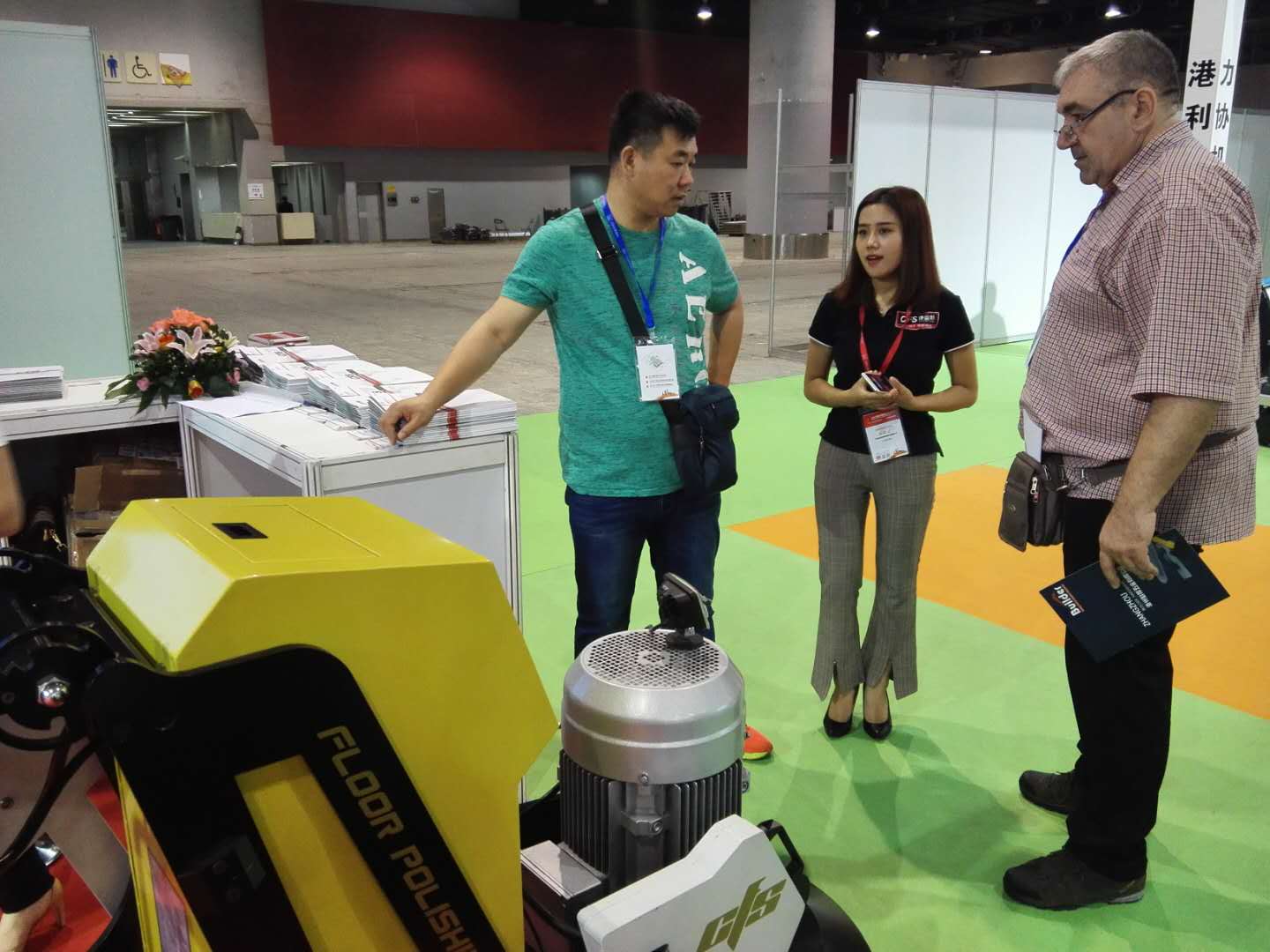 After the concrete ground hardening treatment, the flatness, strength and aesthetics of the ground can be significantly improved, and the service life of the ground can be prolonged. The solidified floor has been favored by more and more people. Of course, the huge market demand brings out profits. We have considered the difficulties of the builders, heavy work and hidden dangers in construction. Therefore, we are constantly updating our technology and upgrading our products, not only to please the market, but also to consider the efficiency and safety of construction. The ground grinding machine of the exhibition' > large-scale floor grinding machine GDY850 and 700P are equipped with an automatic walking system, which greatly improves the comfort of construction. Since then, the construction has been greatly assisted, the large grinding range and the huge body type. The construction efficiency is higher and the construction effect is better. In the underground garage construction, the solidified floor grinding machine with dark light has no lighting device and requires external equipment. The series of epoxy resin sanders we produce have added lighting. The movable lighting device can observe the construction environment without any dead angle, especially when it is constructed in a dark place such as a basement. Avoid operating the hand due to the darkness of the light hitting the hard object causing the grinding piece to fly out of the wounded. Improve the safety of the construction environment.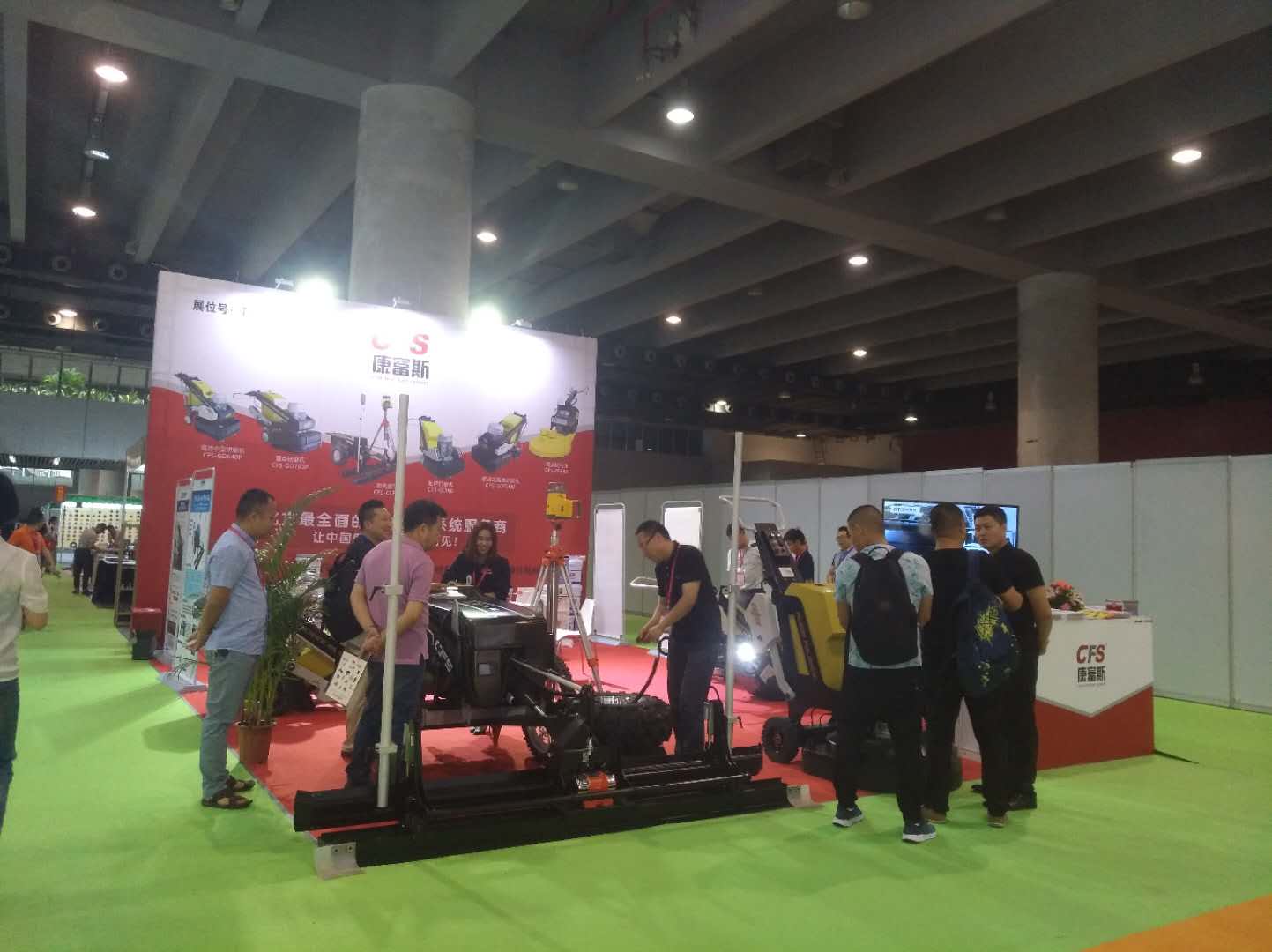 The small concrete laser leveling machine can be customized according to the customer's requirements. According to the construction requirements, the laser leveling machine will be adapted to local conditions, thus better completing the project.
Kaida is willing to rush in the front line of the industry, and sincerely escort every constructor, we want to build a green and healthy floor, from the user's affirmation; we must create efficient and safe construction conditions, this is the construction of the construction