Kaida's mission - to escort quality builders! In the year of 2019, Confucius is also proposing a quality floor dream, from the six elements of the product to ensure quality projects. As the first training session of the opening year, in order to pursue the quality of the lectures, the number of invitations to the new marketing department partners is no more than 50, but there are 50+ students at the scene, which shows that everyone agrees with Confucius. Recognition of quality flooring.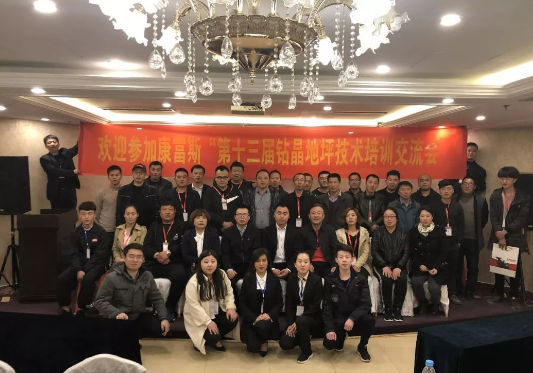 Kaida has been in the concrete polishing industry for more than ten years. Since the early stage construction enterprises, in order to solve the pain points in the industry, the business of serving the floor has been opened. From the beginning of the establishment to the scene, the founder, Mr. Huo Qian, has always insisted on being a reliable person, doing the rules of doing things, and constantly accumulating reputations in the industry and constantly winning market opportunities, which has enabled Kangfusi to achieve steady and rapid development. .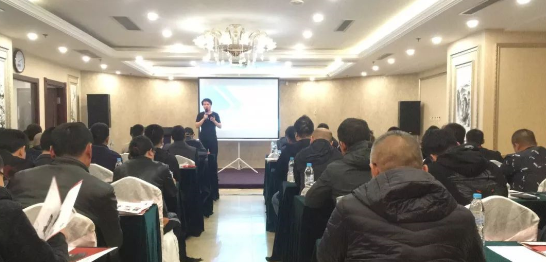 On the picture, Mr. Huo Qian, Chairman of the Board, shares the prospect of the floor market.
On the picture, Zhang Xiaoxue, Director of Marketing Department, shares the floor construction skills.
As one of the earliest companies engaged in the construction of polished concrete in Tianjin, Kaida has accumulated a large number of successful cases and gained great reputation in the industry. It has been recognized by many listed companies and outstanding Party A. Kaida uses its strengths in the field of equipment and materials, as well as years of experience in construction, to summarize a set of construction methods for high quality flooring. Establishing their own standards in people, machines, materials, law, ring, and testing has helped many franchisees to make a good floor. Drilling crystal floor is synonymous with high-end polished concrete.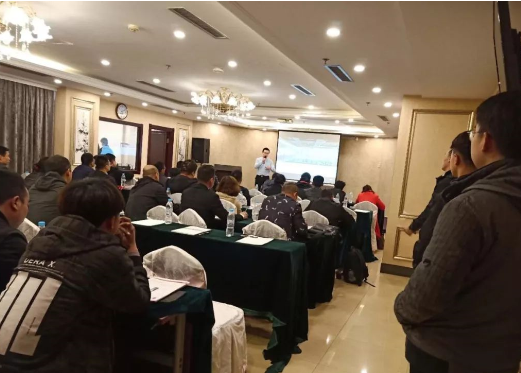 On the picture is Kaida general manager Huang Sheng in the sharing of floor equipment selection skills and precautions.
Obviously, Zhang's experience sharing is very popular among the students. After the course, he is still discussing the construction technology.
The communication of drilling crystal floor technology is of course not only the case display and experience sharing in the classroom, but more importantly, the theory should be applied to practice.
The technician on the map finds a place with a large damage area, and repairs the repairing process by repairing the mortar with repairing mortar and wear-resistant aggregate.
The following outstanding students get a diploma!
KAIDA, concrete floor grinding system service provider
KAIDA makes the quality floor easy!
Thanks to all the participants who participated in the training exchange, it is your enthusiasm for learning that constantly encourages KAIDA's friends to work hard. It is your insistence on quality that makes the career of polished concrete more and more bright. Let us work together, let us work closely together, and walk out of a quality floor to let our cause win new glory.