How do you judge the quality of a floor grinder?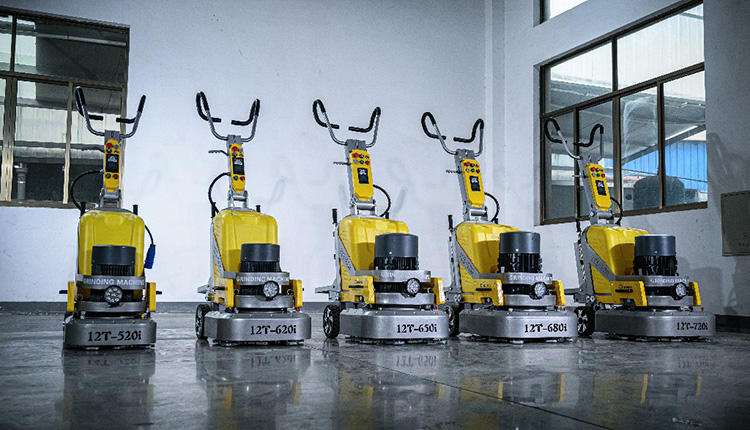 If the concrete floor is not flat, then the operation of the floor grinder is not easy to control, and the four-headed planetary floor grinder will have better stability than other machines.
The four-headed planetary floor grinder is a grinding method for the four-headed planetary counter-rotation, that is, the gear drive drives the four grinding heads to rotate, and simultaneously drives the four grinding heads to revolve. One set of (two) grinding heads of the diagonal grinding head has the same direction of rotation as the revolution direction, and the other set is opposite to the revolution direction. This grinding method makes the machine have stronger grip on the ground:
(1) Planetary rotation can reduce the biasing force generated when the floor grinder is ground, which helps to control the machine.
(2) The four-head floor grinder can exert more power on the grinding head than the three-head machine, and the operation on the corrugated surface is smoother than the three-head machine. The grinding is more uniform and the ground leveling effect can be achieved. There will be no tripping and bad control of the machine.
In addition to the production and sales of floor grinding machinery, KAIDA can also provide customers with professional floor technical guidance. If you have any doubts about the construction of the floor, please pay attention or leave a message.